Over the past few months, I've been taking time to think about my next adventure of how I can combine my passion for people, love of teamwork, and for using technology to solve problems for great people and outstanding partners. After careful thought and consideration, I am leaving the C-suite and I am thrilled to introduce to you Class IV, an IT consulting company designed to help your business navigate the technological rapids as a trusted partner.  You can find Class IV:
LinkedIn:  https://www.linkedin.com/company/class-iv/
X (Twitter): https://twitter.com/_classiv
Instagram: https://www.instagram.com/_classiv/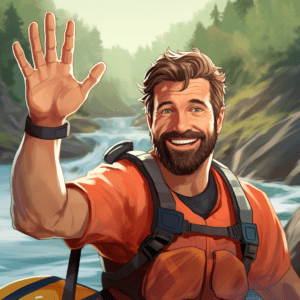 Services
Our services converge around the overlapping collaboration of IT, Cybersecurity, and Data to provide expert guidance to businesses seeking to navigate strategic digital transformation, mitigate cybersecurity and technology risk challenges, and unlock the untapped value hidden within their data and technology investments. Our extensive expertise over the past 20+ years in technology leadership, M&A, cybersecurity, and project execution is only surpassed by our unwavering commitment to excellence, tenacity, and grit.  Read more in detail about our services: https://classiv.com/portfolio/ 
Let's Chat

If you're curious about our services or interested in connecting over a cup of coffee, a round of golf, or a cigar and whiskey, I eagerly anticipate our time together. Whether it's problem-solving or simply chatting about our lives, I'm genuinely excited to build deeper relationships with our friends, partners, clients, and prospects.
Finally — To my dear friends, esteemed colleagues, and beloved family — I couldn't thank many of you enough for your support on making this adventure through some new rapids in the river of life. I am so excited to be on this ride with you.


Here's to Class IV, we look forward to serving you. Cheers!