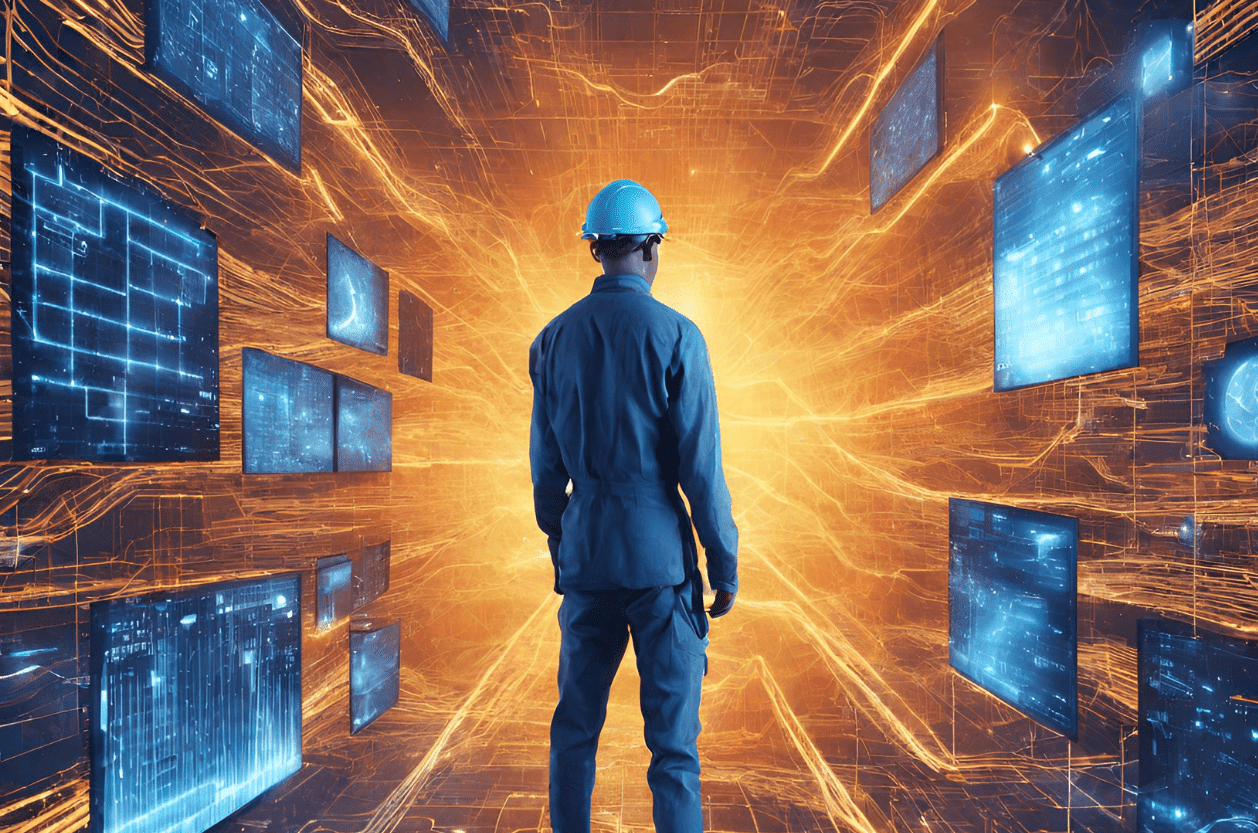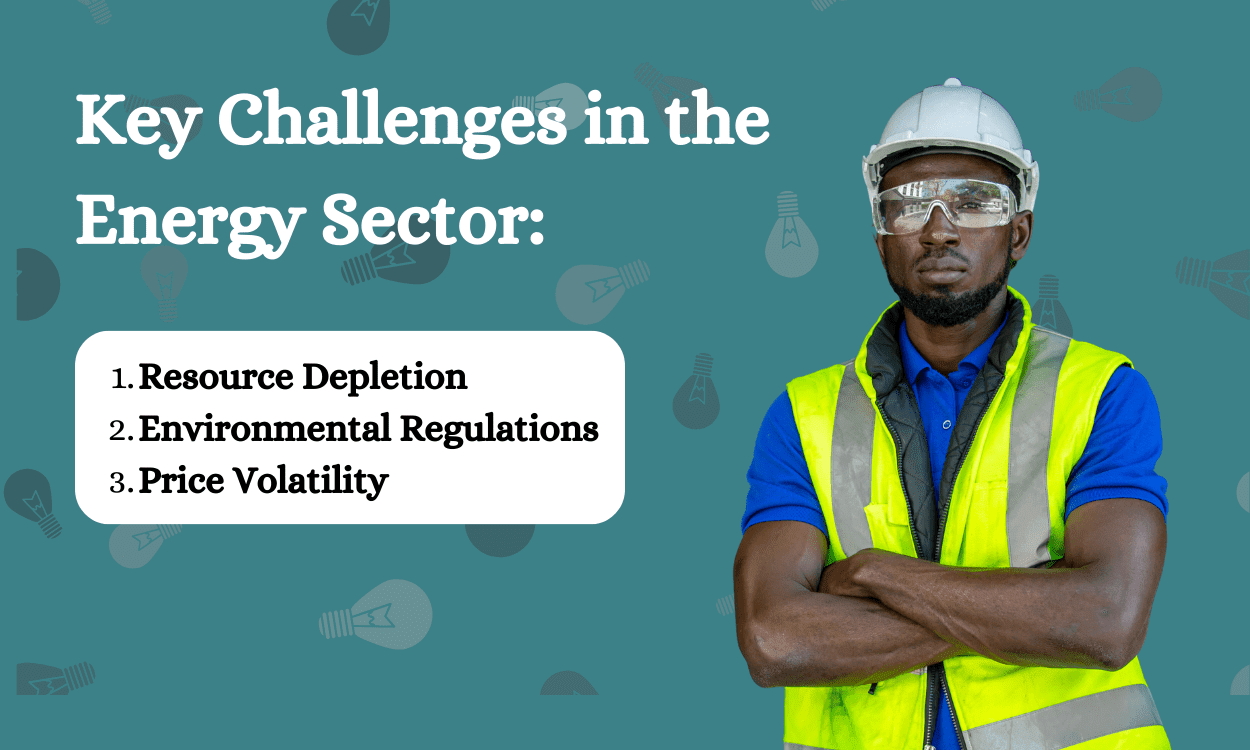 The Energy Sector: An Overview
The energy sector encompasses various industries, including oil and gas, renewable energy, and utilities. Each of these sectors faces unique challenges and opportunities.
Key Challenges in the Energy Sector:
Resource Depletion: Depleting fossil fuel reserves and increasing demand for sustainable energy sources pose significant challenges.
Environmental Regulations: The energy sector faces stringent environmental regulations, requiring companies to reduce emissions and adopt sustainable practices.
Price Volatility: Energy prices can fluctuate drastically due to geopolitical factors and market dynamics.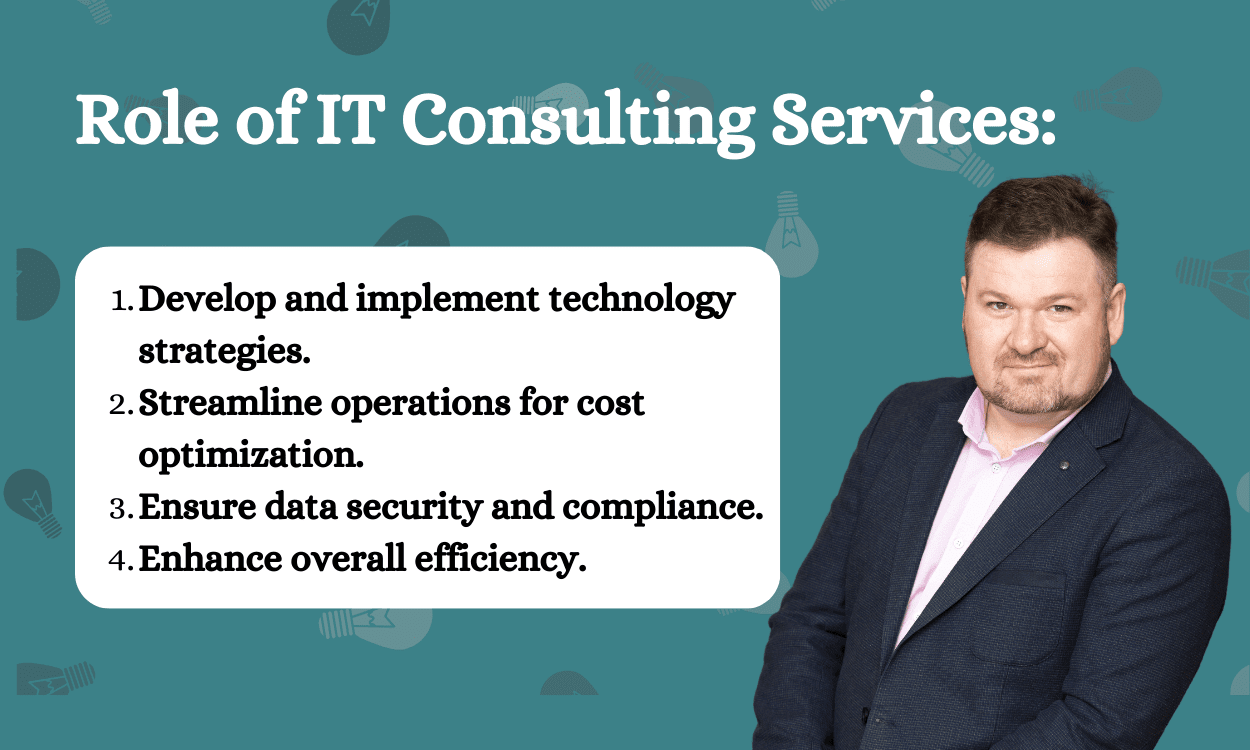 IT Consulting Services in the Energy Sector
IT consulting energy sector has become a pivotal asset in helping companies harness the potential of technology. These services extend beyond mere IT support, offering strategic guidance and innovation. Energy companies are increasingly reliant on IT consulting in the energy sector firms to navigate the complex digital landscape, enabling them to adapt to the industry's evolving needs.
Role of IT Consulting Services
The role of IT consulting in the energy sector is multifaceted. These firms act as strategic partners, working closely with energy companies to identify key areas where technology can drive efficiency and innovation. Their expertise ranges from optimizing existing IT infrastructure to implementing cutting-edge solutions. In essence, IT consultants in the energy sector act as catalysts, enabling energy companies to leverage technology for competitive advantage, streamlined operations, and enhanced data security. 
They work closely with energy companies to:


Develop and implement technology strategies.

Streamline operations for cost optimization.

Ensure data security and compliance.

Enhance overall efficiency.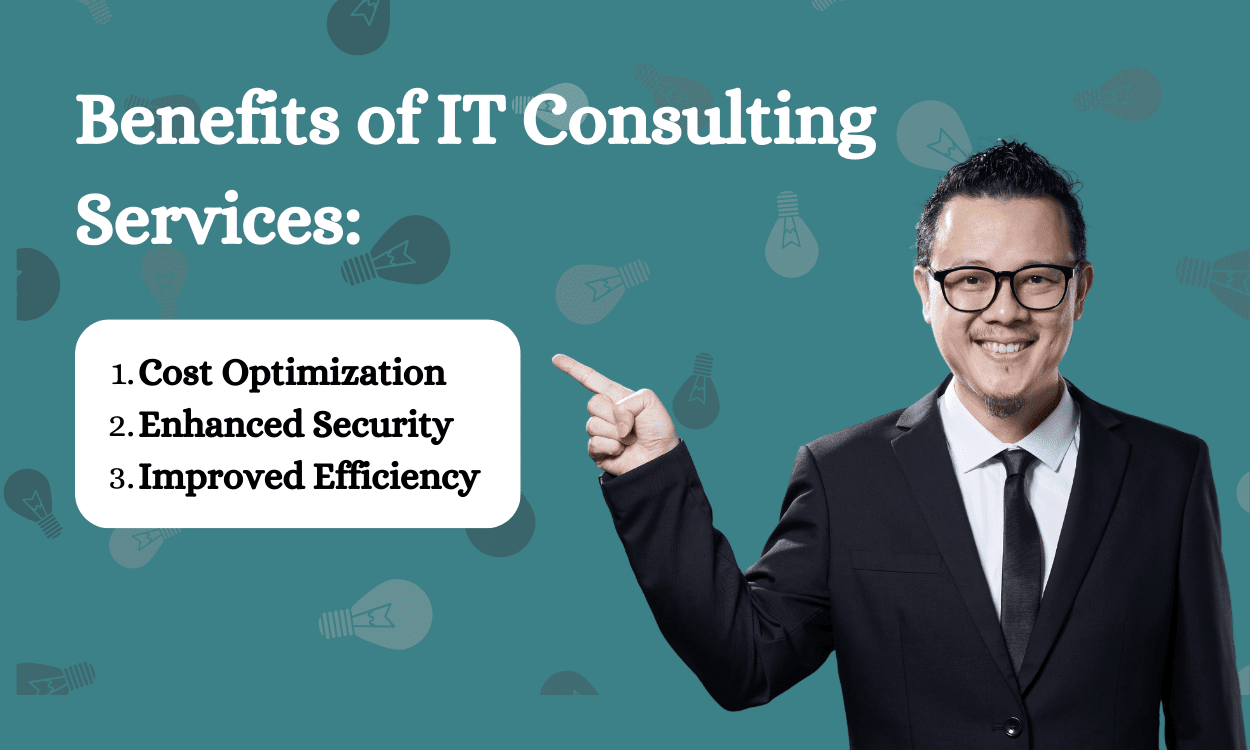 Benefits of IT Consulting Services
Energy companies reap a multitude of benefits from their collaboration with IT consulting in the energy sector. Beyond cost optimization, these partnerships offer significant advantages in an industry where every resource and process is critical. The enhanced security measures provided by IT consultants in the energy sector are paramount in a sector prone to cyber threats and data breaches. Additionally, improved efficiency resulting from streamlined processes and data analytics empowers energy companies to make informed decisions, allocate resources effectively, and respond proactively to market fluctuations. By focusing on these benefits, energy companies position themselves for long-term success and resilience.
Cost Optimization
One of the primary benefits that IT consulting energy sector brings to the energy sector is cost optimization. These services delve deep into an organization's processes, identifying areas where efficiencies can be maximized and expenses reduced. By streamlining operations and leveraging technology to automate tasks, energy companies can significantly cut their operational costs, allowing them to allocate resources to more critical areas.
Enhanced Security
In a digitally interconnected world, data security is a paramount concern. The energy sector deals with highly sensitive and critical information, making it a prime target for cyber threats. IT consulting in the energy sector offers robust cybersecurity measures, implementing state-of-the-art technologies and practices to protect data and infrastructure from breaches and attacks. This enhanced security not only safeguards the company's reputation but also ensures uninterrupted operations in an industry where downtime can be catastrophic.
Improved Efficiency
Efficiency is the lifeblood of the energy sector, and IT consulting services in the energy sector play a pivotal role in enhancing it. Through the automation of critical processes and the harnessing of data analytics, energy companies can achieve remarkable efficiency gains. Automation streamlines tasks, reducing manual labor and the potential for errors, ultimately leading to faster and more reliable operations. Data analytics, on the other hand, provides valuable insights into the vast amounts of data that energy companies generate. These insights empower decision-makers to make informed choices, allocate resources more effectively, and respond proactively to market changes. In essence, improved efficiency isn't just about doing things faster; it's about doing them smarter, ultimately resulting in better outcomes for energy companies in a highly competitive landscape.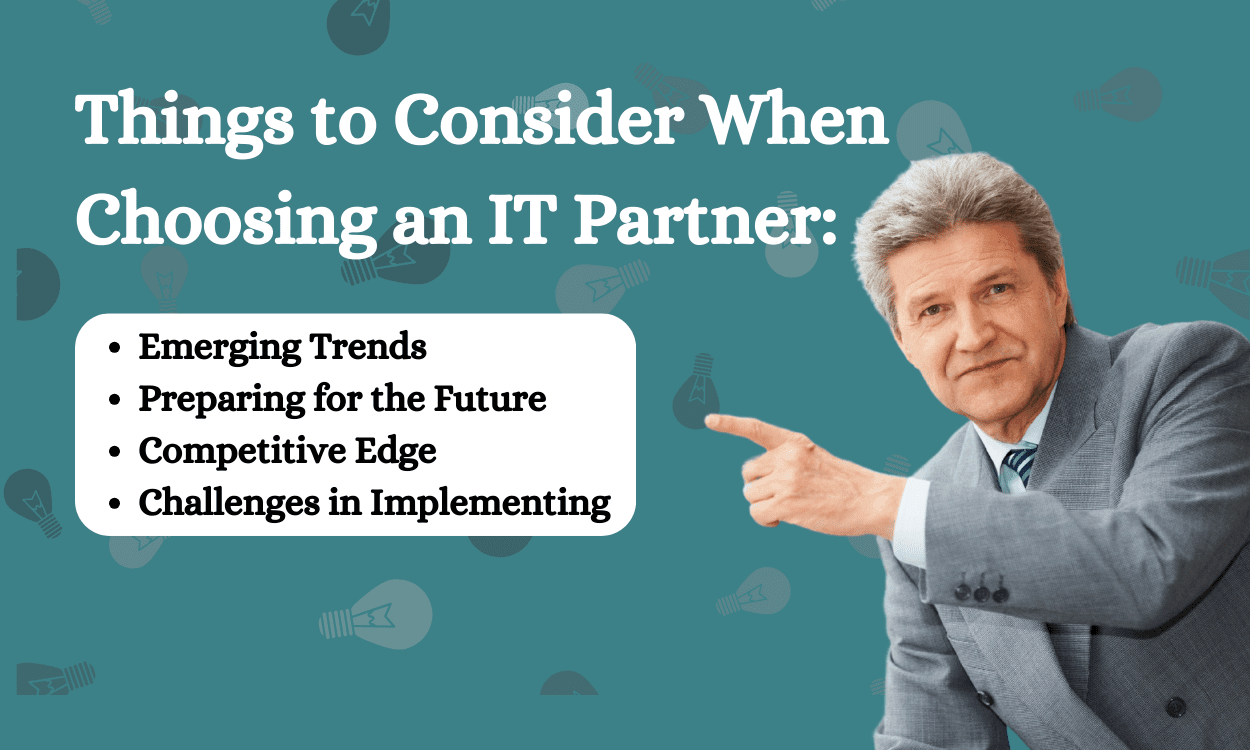 Choosing the Right IT Consulting Partner
Selecting the right IT consulting energy sector partner is a critical decision for energy companies. Industry expertise is paramount in understanding the unique challenges and opportunities within the sector. A track record of successful projects demonstrates a consulting firm's capability to deliver tangible results. Furthermore, a collaborative approach, where IT consultants in the energy sector work closely with the energy company's teams, ensures that the solutions are tailored to the specific needs and goals of the organization. Making the right choice can be the difference between a successful digital transformation and a costly misstep.
Emerging Trends in the Energy Sector
Staying informed about emerging trends in the energy sector is imperative for companies looking to remain competitive. The integration of renewable energy sources is at the forefront of the industry, as environmental sustainability becomes a top priority. Advanced data analytics is also revolutionizing decision-making processes, allowing energy companies to gain deeper insights into their operations. Moreover, sustainability initiatives and the push for cleaner energy sources are driving innovation. By keeping a finger on the pulse of these trends, energy companies can position themselves as industry leaders, meeting both market demands and societal expectations.
Preparing for the Future: IT Consulting's Role
As the energy sector continues to evolve rapidly, the role of IT consulting in the energy sector becomes increasingly vital in helping companies prepare for the future. IT consultants in the energy sector act as forward-thinking advisors, helping energy firms adapt to changing industry dynamics and seize new opportunities. This proactive approach involves developing technology strategies, streamlining operations, and enhancing data security. By aligning with IT consulting in the energy sector firms, energy companies can navigate uncertainties, embrace innovation, and be well-prepared to meet the challenges and opportunities of the future.
The Competitive Edge of IT Consulting
In an industry as competitive as the energy sector, gaining an edge can be a game-changer. IT consulting services in the energy sector provide this competitive advantage through a combination of factors. Improved operational efficiency results in cost savings and enhanced productivity. Robust cybersecurity measures instill trust and protect sensitive data. Furthermore, technology-driven solutions enable companies to stay agile, respond to market shifts, and make informed decisions. Ultimately, energy companies that embrace IT consulting in the energy sector position themselves to not just survive but thrive in the highly competitive energy landscape.
Challenges in Implementing IT Consulting Services
Despite the numerous benefits, implementing IT consulting services can pose unique challenges for energy companies. One prominent challenge is data integration. Energy companies often have complex legacy systems and data silos, making it challenging to integrate new technologies seamlessly. Overcoming this hurdle requires careful planning, data migration, and customization to ensure that the integration process is smooth and does not disrupt ongoing operations. Additionally, cybersecurity concerns loom large in the energy sector. Protecting sensitive data from evolving cybersecurity threats is an ongoing concern, and IT consulting services play a crucial role in staying one step ahead of potential attacks, ensuring the security and integrity of vital information.
Data Integration
Integrating legacy systems with new technologies is a complex undertaking that demands meticulous planning and execution. Energy companies often rely on a mix of aging systems that have evolved over decades. These legacy systems may not be compatible with the latest technological advancements. Therefore, IT consulting services in the energy sector are essential to bridge the gap between the old and the new. They meticulously assess the existing infrastructure, identifying potential points of integration, and develop a comprehensive strategy that ensures a seamless transition. By doing so, they enable energy companies to make the most of their existing assets while embracing innovation without disruption.
Cybersecurity Concerns
The energy sector is a prime target for cyber threats due to its critical infrastructure and sensitive data. Protecting this data is an ongoing and paramount concern. IT consulting services in the energy sector have a critical role in fortifying the digital defenses of energy companies. They employ advanced cybersecurity technologies, conduct regular vulnerability assessments, and implement robust incident response protocols. Furthermore, they ensure that the staff is well-educated in cybersecurity best practices. By staying ahead
In conclusion, IT consulting energy sector services are invaluable for energy companies looking to thrive in a dynamic and challenging sector. By addressing key challenges, optimizing costs, and enhancing security, IT consulting in the energy sector provides a pathway to success in the energy industry.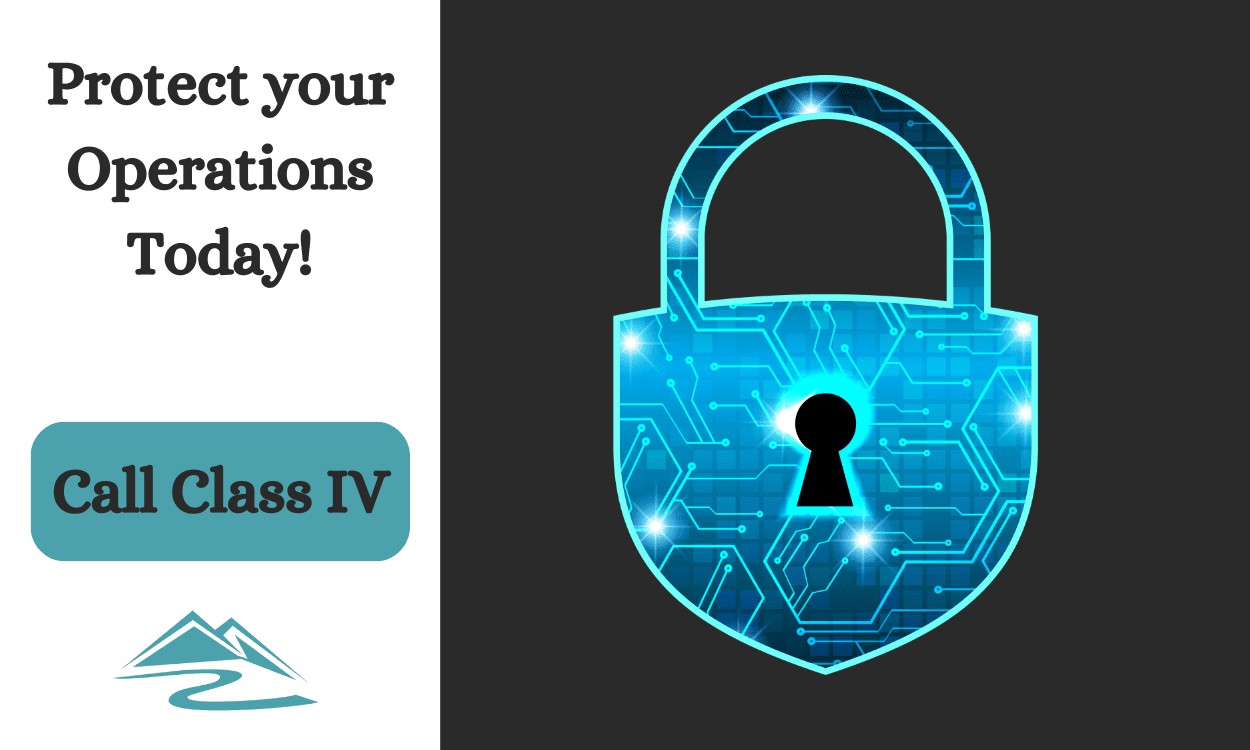 IT Consulting Energy Sector FAQs
1. What are the primary challenges in the energy sector?
The primary challenges in the energy sector, including resource depletion, environmental regulations, and price volatility, are effectively addressed with the assistance of IT consulting energy sector services.
2. How do IT consulting services benefit the energy sector?
IT consulting in the energy sector benefits energy companies by optimizing costs, enhancing security, and improving operational efficiency, enabling them to navigate the complexities of the industry effectively.
3. What trends are shaping the energy sector's future?
Emerging trends in the energy sector, such as the integration of renewable energy sources and advanced data analytics, are pivotal in shaping the future. IT consulting energy sector services play a vital role in helping companies stay ahead of these trends.
4. How can companies prepare for the future with IT consulting?
Companies can prepare for the future by partnering with IT consultants in the energy sector to develop technology strategies, streamline operations, and enhance data security. This forward-thinking approach ensures that they are well-prepared for the challenges and opportunities of the evolving energy sector.
5.What are the major challenges faced when implementing IT consulting services?
Implementing IT consulting in the energy sector can pose unique challenges, including data integration issues and cybersecurity concerns. However, with the right strategies and partners, these challenges can be overcome, ensuring a smooth and secure transition.